Australia's total export volumes have grown by 6.0 percent in 2012-13 according to two publications released on Wednesday by the Department of Foreign Affairs and Trade.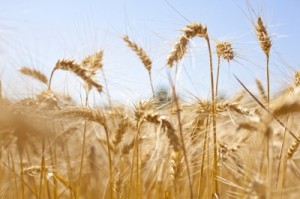 According to information from the Composition of Trade, Australia 2012-13 and Trade in Primary and Manufactured Products 2012-13, overall export values slipped 4.5 per cent to $301.5 billion in the period, as the increase in export volumes was outweighed by the fall in export prices (down 9.9 per cent).
Minerals and fuels led the growth in export volumes with an increase of 9.8 percent in 2012-13. The figure is well above the average rate of 5.3 percent for these exports over the last decade. Rural export volumes also grew strongly, up 8.7 per cent in 2012-13.
The period is also the third consecutive year for rising food exports which was up 6.2 percent to $31.1 billion. Wheat exports performed well and increased to 6.3 percent to $6.8 billion while vegetables, fruits and nuts went up to $2.2 billion or 19 percent.
Australia's natural gas is the 5th largest export item after iron ore, coal, gold and education. Natural gas exports were robust for the period, up 19.4 per cent to $14.3 billion.
Australia's imports of goods and services increased 0.2 per cent in 2012-13, with growth in processed food imports, up 5.8 per cent to $10.9 billion. However, the country's terms of trade fell by 9.8 percent.
China remained Australia's top trading partner. The two-way trade of the two countries was valued at $131.0 billion, accounting for 21.1 per cent of total trade. Japan ($69.2 billion) and the United States ($53.9 billion) followed, accounting for 11.2 per cent and 8.7 per cent of total trade respectively.
According to the media release, DFAT will be making be making a number of changes to the content and range of its statistical products on the DFAT website in 2014. The Composition of Trade publication will incorporate tables from the Trade in Primary and Manufactured Products publication from the 2013 issue onwards. The 2012–13 issue is the final edition of the Trade in Primary and Manufactured Products publication.
For all the latest trade news go to http://www.dfat.gov.au/trade/