Viento Group Limited (ASX: VIE) announced that it has successfully concluded negotiations to acquire HVLV Pty Ltd.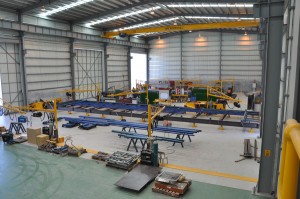 Viento's latest acquisition will help the company diversify its activity base, provide broader growth opportunities and obtain blue chip client list that will enhance its revenue streams.
HVLV is a renowned manufacturer of transportable switch rooms for mining, oil and gas, and industrial projects, with a unique in-house capacity to deliver construction services such as design fabrication, construction, delivery, installation and commissioning, on top of complete turnkey solutions. Aside from the vast purpose-built leased premises that stretch on 4.5 hectares of land in Hazelmere in Western Australia, the company also possesses 8,000 m2 of undercover workshop facilities that enable it to construct switch rooms completely under cover.
According to the media release issued by the company, Viento will purchase all of the issued securities of HVLV based on enterprise value of $21.3 million, with $3 million to be paid in cash, and the rest in Viento convertible notes, ordinary fully paid shares and the assumption of the core bank facilities of HVLV.
Viento will become a guarantor of HVLV's $8 million bank loan facility as part of the agreement and will be required to seek shareholders' approval for the arrangement as the new holding company of HVLV.
The agreement states that the convertible notes are to be issued in three tranches prior to 31 December with a 5% interest per annum.
Steve De Mol, the founder and controlling shareholding of HVLV will join the Board of Directors effective immediately.
"I look forward to becoming part of the group of Viento companies which has a very impressive team of skilled and experienced managers and directors. I see numerous opportunities for HVLV to secure additional work and extend our capabilities with the support of Viento," said Mr De Mol.
Ray Munro, Vento's Executive Chairman, said he was extremely pleased and excited about the future prospect of the company.
"HVLV represents a fantastic opportunity to enter this specialized market via a proven performer and market leader. My vision is to build HVLV into a company which offers an increased level of construction and electrical solutions to its existing customer base."