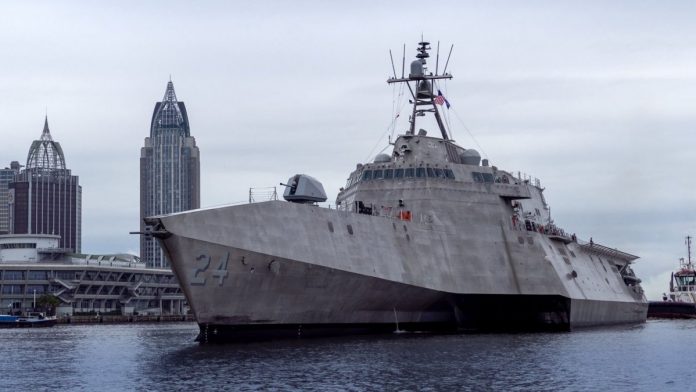 Austal's US arm has delivered the 12th Independence-class Littoral Combat Ship (LCS) to the US Navy.
The future USS Oakland (LCS 24), which successfully completed acceptance trials in the Gulf of Mexico in late May, has been delivered to the US Navy from the company's shipyard in Mobile, Alabama.
Austal CEO David Singleton noted that the future USS Oakland is the second ship delivered by Austal USA to the US Navy in 2020, following the delivery of USS Kansas City (LCS 22) in February.
He said the latest LCS delivery demonstrates Austal USA's commitment and capability 'to deliver in a challenging operating environment' caused by the current COVID-19 pandemic.
"There is a strong sense of pride and accomplishment at Austal USA with the successful delivery of LCS 24, during this current COVID-19 pandemic," Mr Singleton said.
"Austal USA has met the challenge to safely and efficiently maintain the delivery schedule of the future USS Oakland, while continuing to perform a critical role in the United States' defence industrial base."
The Independence-class LCS is a fast, agile, focused-mission platform designed for operation in near-shore environments yet capable of open-ocean operation.
Presently five LCSs are under various stages of construction at Austal USA's Mobile, Alabama shipyard, with the future USS Mobile (LCS 26) preparing for sea trials.
Image credit: https://www.austal.com/