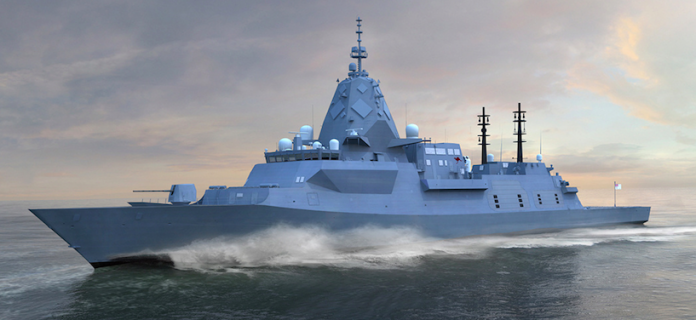 BAE Systems Australia has welcomed the first shipbuilding apprentices to join the Hunter Class Frigate Program at the Osborne Naval Shipyard in South Australia.
Eighteen high school students represent the first intake of about 1000 apprentices and graduates that have been recruited from 10 South Australian schools. The apprenticeship program under BAE System's shipbuilding business ASC Shipbuilding will allow the students to undergo the training while still completing school.
A second intake of 22 students will occur later in the year as part of a regular and rolling intake of apprentices each year of the Hunter Class Frigate Program, according to news from BAE Systems. Apprenticeships in steelwork, mechanical, electrical and technical trades will be central to ensure the right breadth and depth of skilled workers are brought into the multi-decade program.
ASC Shipbuilding Managing Director Hunter Class Frigate Program, Craig Lockhart said the recruitment of their first group of apprentices is an important and significant step for the Hunter Class Frigate Program.
"Programs such as this are important in creating long and rewarding careers in the industry."
"Now more than ever, creating new jobs, especially for young people, is a national priority and we're pleased to play our part in supporting the nation's economic recovery."
"We are committed to building a diverse and skilled workforce in Australia that will underpin an enduring shipbuilding capability, supporting Australia's continuous naval shipbuilding journey for future generations," Mr Lockhart said.
ASC Shipbuilding is undertaking a range of initiatives to develop a sovereign industrial capability for Australia such as providing opportunities for Australian businesses, as well as working closely with the Naval Shipbuilding College to ensure the entire naval shipbuilding enterprise has the right workers, with the right skills at the right time.
Image credit: BAE Systems Australia