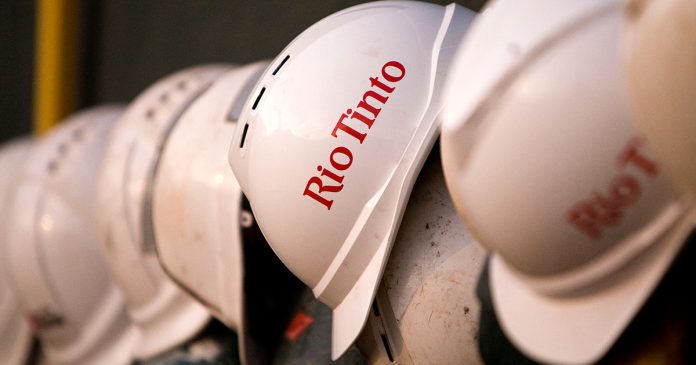 Rio Tinto announced today that it will cut the short-term performance-related bonuses of its chief executive and two other senior executives following a board review of the company's destruction of the rockshelters at the Juukan Gorge in the Pilbara region of Western Australia.
On 24 May 2020 activities related to Rio Tinto's development of its Brockman 4 mine in the Pilbara region of Western Australia resulted in the destruction of historically significant rockshelters (known as Juukan 1 and Juukan 2) on the land of the Puutu Kunti Kurrama and Pinikura people (PKKP).
"The board review concluded that while Rio Tinto had obtained legal authority to impact the Juukan rockshelters, it fell short of the Standards and internal guidance that Rio Tinto sets for itself, over and above its legal obligations," said the company in a statement. 
"The review found no single root cause or error that directly resulted in the destruction of the rockshelters. It was the result of a series of decisions, actions and omissions over an extended period of time, underpinned by flaws in systems, data sharing, engagement within the company and with the PKKP, and poor decision-making."
The board has decided that it would reduce the short-term bonuses of CEO Jean-Sébastien Jacques, chief executive of Iron Ore Chris Salisbury and group executive, corporate relations, Simone Niven.
Simon Thompson, chairman of Rio Tinto, said "While the review provides a clear framework for change, it is important to emphasise that this is the start of a process, not the end. We will implement important new measures and governance to ensure we do not repeat what happened at Juukan Gorge and we will continue our work to rebuild trust with the Puutu Kunti Kurrama and Pinikura people."
"We fully recognise traditional owners must be treated as equal partners which includes regular, open and respectful dialogue. We look forward to continuing our engagement with the PKKP on a joint initiative to learn the lessons from Juukan and to strengthen our partnership."