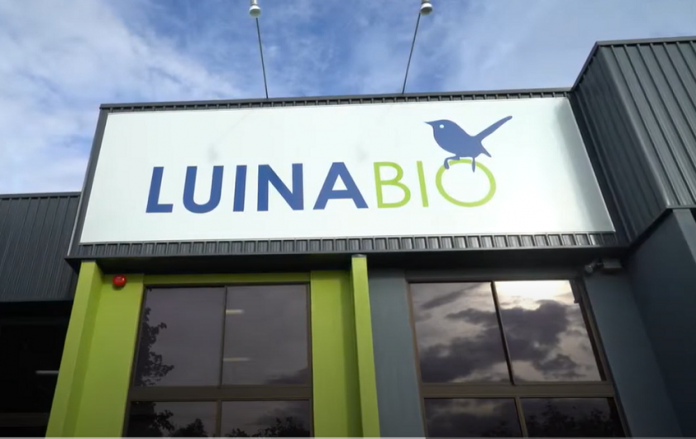 Luina Bio, one of Australia's leading biopharmaceutical contract manufacturing organisations, has announced several expansion plans to meet the increasing demand in the microbiome and recombinant biopharma markets.
Luina said the first stage of the expansion involves opening an additional small scale GMP manufacturing suite in late 2020, broadening the company's service offering for new clinical projects that need small scale GMP facilities.
The company also plans to open four additional development laboratories in late 2020 in order to take customer projects from the earliest development stage to a volume of 500L.
CEO LES Tillack said the new small-scale suite would provide the company's customers with access to their proprietary Flexible Manufacturing Platform (Luina FMP™), which was designed to deliver the speed and technical excellence necessary to handle the development of technically advanced microbiome & recombinant protein projects.
"This new small-scale suite will allow us to respond to those customers that need a smaller active dose for their initial clinical development, while also giving them access to Luina's proprietary FMP™ facility flexibility," Mr Tillack said.
"Luina FMP™ was developed from over three decades of contract manufacturing experience, knowledge and expertise culminating in a unique manufacturing approach that advantages Luina Bio's customers."
Luina also unveiled plans to develop a 10,000m2 late phase clinical and commercial production facility, which the company expects to commission in late 2021.
Currently in planning, the new large-scale facility will have up to five production lines in parallel, ensuring that multiple-strain live biotherapeutics projects have compressed production times.
Mr Tillack said the facility would also boast new technologies to decrease the downstream processing time of live biotherapeutics and bacterial recombinant biotherapy projects dramatically.
"We aim to deliver the world's most technologically advanced live biotherapeutics manufacturing plant so that our customers can be safe in the knowledge that their projects will be delivered on specification and on budget," he continued.
"This quality-centric approach will start at the earliest possible development stage and continue throughout the life of the project.
According to Mr Tillack, the company continues to develop manufacturing solutions that would expand its capacity for bacterial and yeast recombinant projects including vaccine manufacturing, particularly in light of COVID-19 vaccine manufacturing demand.
"Luina Bio already possesses the intricate cGMP capabilities needed to manufacture a COVID-19 vaccine and has the potential to cut down the time associated with this type of infrastructure and advanced processes development by a number of years," he concluded.
Image credit: https://luinabio.com.au/