Royal Dutch Shell has issued a significant profit warning on Friday, casting a shadow over the company's Geelong refinery.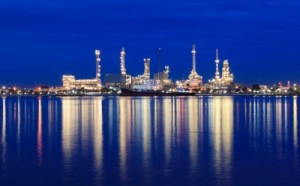 The global oil giant detailed across-the-board problems which revealed that conditions for the downstream industry have taken a turn for the worse in the past year.
"Our 2013 performance was not what I expect," said company's new chief executive, Ben van Beurden.
According to a report on the Sydney Morning Herald, Shell's refining segment was one of several highlighted in a significant profit downgrade announced by Mr van Beurden.
Mr van Beurden said the December quarter profits had almost halved compared to the same quarter in 2012. The results are attributed to higher exploration costs, poor conditions in refining and other "downstream" businesses, which include the Geelong refinery.
The 60-year old refinery was put in the market for sale in April 2013 and Friday's announcement suggests that market conditions for the facility have deteriorated.
Several suitors were reported to be eyeing the plant including Swiss group Gunvor, Dutch energy trader Vitol and private equity firm TPG.
If no buyer is found by the end of 2014, Shell said the refinery will be converted into a fuel import terminal, which could decrease the number of workers from the 500 that are currently working in the facility.
According to the report, the move followed Shell's conversion of the Clyde refinery in Sydney in 2011, and rival Caltex's decision to close the other Sydney refinery at Kurnell in 2012. This demonstrates the challenging situation that Australian refineries are struggling with, including the weakening Australian dollar and competition from larger, newer and cheaper refineries in Asia.