At least twenty-eight workers will be made redundant when Coca-Cola Amatil shifts some its operations from its Ramco facility near Waikerie, to its facility in Thebarton, Adelaide.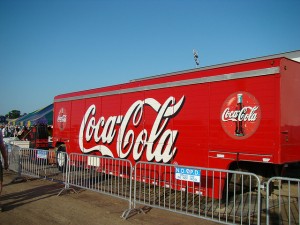 The news comes as CCA announced its plans to invest $2.9 million to upgrade its Adelaide facility to accommodate juice production as part of its national efforts to improve supply chain efficiency.
According to the media release from CCA, juice extraction and blending for CCA's Crusta and Goulburn Valley juice products will continue to be undertaken at the Ramco facility and all bottling and packaging operations will move to Adelaide by the end of the first half of 2014.
CCA will continue to source fruit from local Riverland growers, who will not be affected by these changes.
"Ensuring cost effective operations are crucial to CCA's future ability to continue to sustain its juice business. Without these changes, juice production for CCA would be uncompetitive," said CCA's supply chain director Bruce Herbert.
"We are not closing down or moving our juice operations offshore, nor are we turning to overseas fruit or juice for our brands. We are instead maintaining our entire fruit juice production within South Australia."
The company said they are ensuring a smooth transition in the coming months by working with employees and union officials and assisting in outplacement. Employment opportunities for the affected staff will also be offered when positions become available in other facilities, including Thebarton.
The Australian Workers Union's Frank Mateos said the decision is a huge blow for the local community and that those who are affected will have a hard time looking for jobs in the region.
"Other than going fruit picking or something like that, there's not that many big industries left in the Riverland," he said, quoted in a report on Yahoo news.