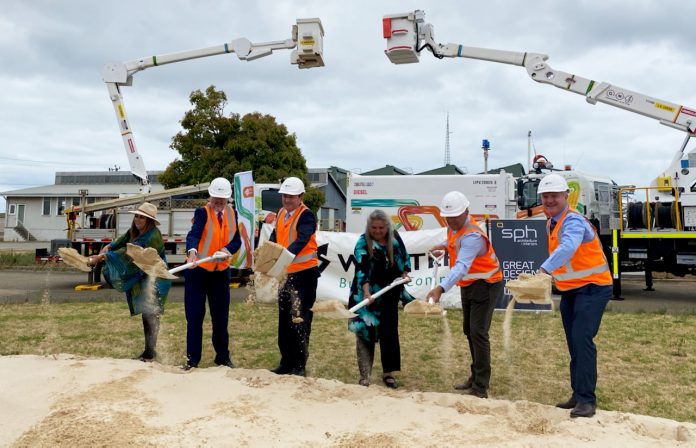 The Western Australian Government has unveiled plans for a new $16 million energy hub in Albany which will future-proof the electricity supply for Albany and the Great Southern region. 
The new $16 million WA-owned Western Power facility will be built by local business Wauters Building Company, creating around 70 construction jobs.
The new depot, based at 7-15 Kelly Street, replaces Western Power's existing 45-year-old facility as part of the company's depot modernisation program.
Its design focuses on a safe working environment, including single-flow traffic, the separation of light and heavy vehicles, and reduced interaction between forklifts and people. The facility also includes electric vehicle chargers in the visitor car park and within the facility.
Premier McGowan said the project would safeguard the energy future for Western Australians living and working in the Great Southern.
"It is a significant investment in the region, supporting local businesses and is another added benefit of keeping Western Power in public hands," he continued.
"We're committed to working with industry and WA businesses to stimulate our economy post-COVID-19, so I'm very pleased the Albany depot will be built by local business Wauters Building Company."
Energy Minister Bill Johnston said the new Albany facility 'will be a central hub for energy services in the region', providing world-class facilities for its employees.
"The facility emphasises the McGowan Government's commitment to the State's Energy Transformation Strategy, which will deliver a cleaner, greener energy future for all Western Australians," the Minister added.
"It also demonstrates why it's so important Western Power remains Government-owned, as we're able to create local jobs and provide essential services to the community."
Construction is expected to start in May 2021.
Image credit: https://www.westernpower.com.au/