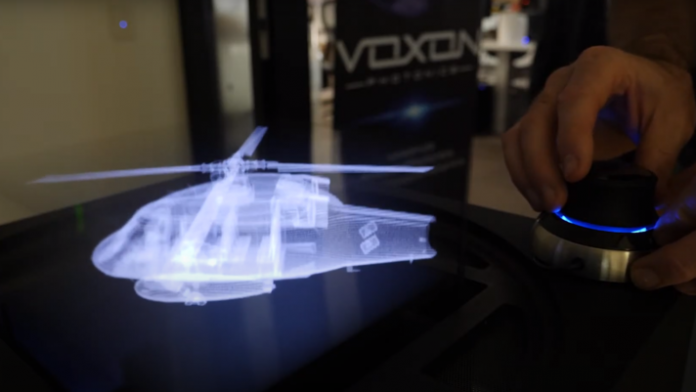 Voxon's 3D volumetric display technology will bolster BAE System's Hunter Class Frigate program and submarines business.
BAE System announced today that it has awarded South Australian company Voxon Photonics with new work to support the global defence prime's UK based submarine business and the onshore Hunter Class Frigate Program.
Voxon, a global leader in the manufacture of 3D volumetric display technology and leading provider of volumetric software and content, will augment the programs with true volumetric, three-dimensional battlespace visualisation.
3D visualisation will test situational awareness, systems integration and specialist engineering design applications.
Prior to this announcement, Voxon – partnering with BAE Systems, Flinders University and the University of South Australia – received the Defence Innovation Partnership grant in 2020 to support technological developments on battlespace visualisation.
Further work with Voxon will seek to improve scalability, ruggedisation and specific operation functions that will have applications across maritime, air, space and land defence.
"Voxon provides truly disruptive, world leading technology," said BAE Systems Australia Chief Executive, Gabby Costigan.
"Our collaboration with Voxon has and will continue to explore opportunities for the integration of the company's technology across our programs and has the potential to significantly influence a suite of sovereign industrial capability priorities aligning with key objectives of the global supply chain program."
Costigan added the Global Access Program is providing support to Voxon and has introduced initiatives to expedite the 3D display manufacturer's research and development works.
"Voxon would like to acknowledge the support that BAE Systems has given to specialist SMEs like ourselves via the Australian Industry Global Access Program team," said Gavin Smith, Voxon Chief Executive.
"The team has been highly engaged with us from the beginning and established connections for us with the broader BAE Systems international business."