A Clean Energy Regulator report released on Friday revealed that the carbon tax earned the Federal Government a net figure of just over $4.1 billion in 2012/13, roughly $1.2 billion less than expected.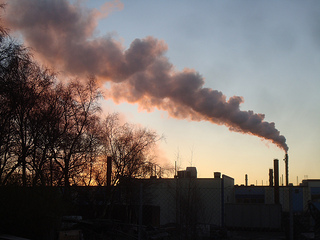 According to the AAP report published on Courier Mail, the report states that 350 companies and local councils surrendered $6.531 billion in permits, at a carbon tax of $23 per tonne of emission.
However the net figure arrived at $4.14 because the former Labor government provided 132 of these liable entities with more than 104 million free permits, valued at just over $2.395 billion.
Macquarie Generation, Great Energy Alliance, Delta Electricity, National Power Australia and Stanwell accounted for $2.03 billion or almost half of the revenue.
Meanwhile, Clive Palmer's Queensland Nickel was among the four companies that were singled out as not having paid their share. Mr Palmer, whose company owes over $6 million in carbon tax, is challenging its carbon tax liability in the High Court. A spokeswoman for CER said the final liability for Queensland Nickel in 2012/13, including a tax liability shortfall penalty, was $8.44 million.
Climate Institute chief John Connor said government estimates point to the carbon tax reducing pollution by almost 40 million tonnes by July 2014.
"The laws make big polluters take responsibility for their pollution – repeal will just return them to an entitlement to pollute for free and access a taxpayer subsidy should they wish to take some action," Mr Connor said.
Meanwhile, Environment Minister Greg Hunt accused the carbon tax of putting pressure on jobs, with the manufacturing sector slugging by $1.1 billion.
"Despite a $7.6 billion tax, emissions for the first 12 months barely changed by 0.1 per cent," he said.
The Liable Entities Public Information Database (LEPID), which has been updated following the final surrender period under the carbon pricing mechanism for 2012-13, can be viewed here.