Environment minister Greg Hunt is set to grant himself retrospective legal immunity against potential claims that he disregarded environmental advices before approving key mining projects.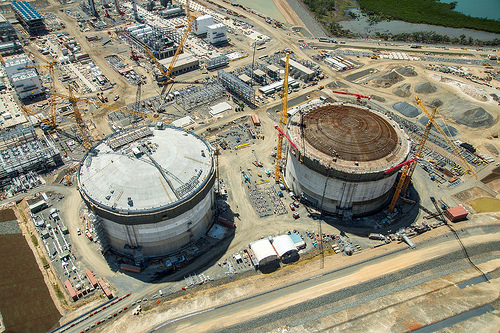 According to the article on the Guardian, a Senate inquiry has paved the way for a bill to pass the upper house preventing legal challenges to environmental approvals issued by Hunt prior to December 31st last year, on account of ignoring expert advice on risks to threatened species.
The granted immunity covers controversial approvals in Queensland of dredging at Abbot Point, and LNG export facility at Curtis Island and a coalmine in the Galilee Basin.

Last year in June, the federal court reversed an approval by environment minister Tony Burke of an iron ore mine in Tasmania's Tarkine forest, on the grounds of the Minister's failure to give regard to "approved conservation advice" about the impact of the mine on the forest's threatened Tasmanian devil population, bringing work on the mine to a brief but expensive halt.
The Environment Department said it had briefed Mr Burke on the threats to the endangered Tasmanian devil, even if the official conservation advice did not pass his desk.
The Minister told the lower house the bill was necessary to provide certainty for the mining industry, facing numerous legal appeals by environmentalists against previously approved projects.
"There could potentially be more [approvals overturned] based on technicalities. These could cause endless delay without there being any substantive basis for the claims of improper decision making," he said.
According to Greens Senator Larissa Waters, the bill takes away the community's right to challenge past decisions that might have been incorrect and sends the message to the public that the environment minister doesn't have to make science-based decisions.
The bill passed in the lower house with the support from the Labour party, and the Senate is expected to debate it in the next sitting week, starting on March 3rd.