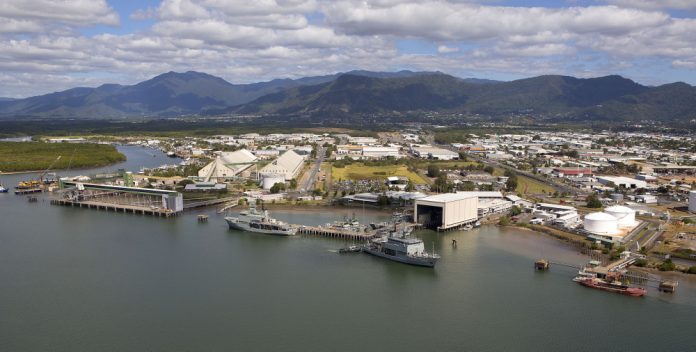 The Federal Government will invest $155 million in new and upgraded facilities at HMAS Cairns to support the new Arafura Class Offshore Patrol Vessels.
According to the Department of Defence, works will include involves demolition of the existing Navy wharf and construction of a new wharf in its place, as well as an upgrade of the existing explosive ordnance loading buoy in Trinity Inlet.
Landside operational support facilities will include a new office building, upgrades to maintenance and logistics facilities, and new storage facilities.
Making the announcement, Prime Minister Scott Morrison said the project will be delivered as part of the Government's $2.1 billion Navy Capability Infrastructure Sub-program which aims to deliver maritime and landside facilities around the country.
"The upgrades at HMAS Cairns will create local jobs both during the construction phase and afterwards through ongoing sustainment," the Prime Minister said.
"More jobs will be created through the supply chain and in off-site manufacturing.
"This investment will be a significant boost to the local Cairns economy as we recover from the COVID-19 pandemic."
Defence Industry Minister said Watpac Construction has been engaged as the managing contractor for the NCIS-8A HMAS Cairns Building and Maritime Works package.
She said the company will implement a Local Industry Capability Plan to maximise opportunities for local businesses to supply goods or services.
"The project sets a target of around 80 per cent of subcontract packages being awarded to local industry in the Greater Cairns Region," the Minister said in a statement.
"Furthermore, each subcontract package will target 10 per cent Indigenous employment and at least one per cent of the total contract will be subcontracted to Indigenous Enterprises."
Defence said designs are expected to be finalised around July 2022, with on-site construction to commence in September 2022 and be completed by December 2024.
Image credit: https://www.navy.gov.au/establishments/hmas-cairns