BlueScope reported a $3.7 million net profit after tax (NPAT) for the first half of FY2014, a $27.5 a million improvement in financial performance from the corresponding period last year.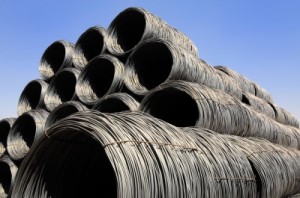 According to the media release by the company, the underlying result was $49.1 million NPAT, a $50.7 million improvement over the first half of FY2013.
BlueScope Chairman, Graham Kraehe AO, said the Board was happy with the company's continued improvement in financial performances and the progress being made on the ongoing growth initiative.
"We have stabilised the business, laid the foundations for growth, made measured investments, and achieved this while maintaining a conservative balance sheet," BlueScope's Managing Director and CEO, Mr Paul O'Malley said.
The financial report reveals growth in the company's Building Product business across Asia and North America, resulting in underlying EBIT $50.9 million, which is an improvement of 62% compared to the corresponding period last year.
The Global Building Solution segment also made an improvement in results, delivering underlying EBIT of $16.2 million, or 23% more than last year, while the company's CIPA business in Australia delivered underlying EBIT of $26.9 million, up $37.5 on the first half financial year 2013, which is attributed to the improved spread and domestic volume, and continued improvement in costs.
New Zealand Steel & Pacific Steel Products and North Star BlueScope Steel in North America have both delivered significant improvement in performances and profits, while the Building Components & Distribution segment, where conditions remain difficult, delivered a disappointing underlying EBIT loss of $10.9 million.
With regards to the progress on the company's growth initiatives, the report reveals that the deal to acquire the Orrcon and Fielders businesses is nearing completion, as is the agreement to acquire Arrium's OneSteel sheet and coil processing and distribution assets. Both purchases are seen by the company as a further step towards improving its efficiency in serving Australian customers and great opportunity to strengthen its position on the market.
BLUESCOPE also made a decision to expand Taharoa iron sands exports by adding a third ship commencing service during FY2016. The company's estimates showed that at current iron ore prices, this initiative would contribute at least $50 million EBIT annually.
Further, the company also informed about the agreement to acquire the downstream long-products rolling and marketing operations of Pacific Steel Group in New Zealand for NZ$60 million, and to invest NZ$50 million in the construction of a billet caster and associated plant at the Glenbrook steelworks and on integration costs.
BlueScope's net debt at 31 December 2013 amounted to $213.7 million.
For detailed information on BlueScope's 2014 Half Year Results, visit:
http://www.bluescope.com/investors/financial-information/fy2014-financial-reporting