The Australian Technologies Competition will be open for entries from March 13th to May 6th, 2014.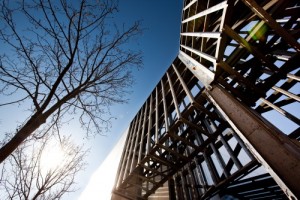 The competition, which is open to technologies that support efficiency improvements in a range of industries including energy (oil, gas, renewables, etc.), water, food and beverage, mining and minerals, manufacturing (chemicals, automotive, metals, etc.), will assess, promote and profile emerging technologies that provide a uniquely Australian take on the future and can enhance industry efficiency and competitiveness in terms of output (finished product) and the physical resources used.
According to the media release by austechcomp, interested companies can deliver technologies and services that address pollution, waste treatment and energy storage, new ways of looking at energy efficiency, building materials, transportations systems, public utilities and much more.
This year's edition will be the fourth edition of the Australian Technologies Competition since it was established in 2011.
Last year the competition received over 150 entries from companies employing nearly 1,000 people and having invested $113 m into their businesses including $64 m of external investment. The 2014 competition will provide another opportunity for Australian technology companies to develop their businesses.
The top 30 entries will win an intensive mentoring program on commercialization, funding and pitching and be able to attend the International Market Entry Acceleration Program help drive export readiness and growth. The Program will be delivered partly in Australia.
The award winners will also be partially funded on a trade mission to China to seek opportunities for sales, finance and collaboration. The Overall and Industry Award Winners will represent Australia in a number of global competitions to provide exposure and opportunities.