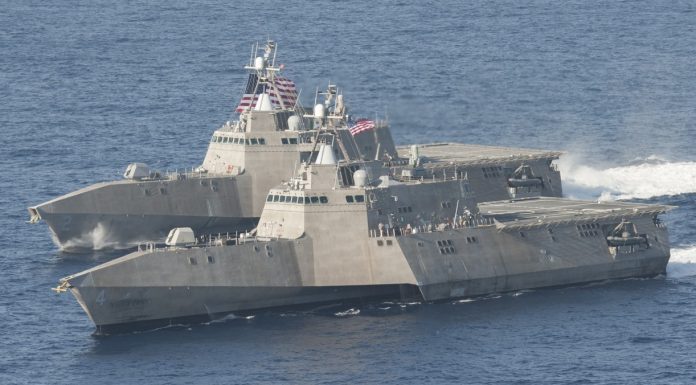 Austal's American subsidy, Austal USA, has been awarded a second Sustainment Execution Contract (SEC) by the US Navy, enabling the company to bid for repair, maintenance and modernisation work as prime contractor, on all Littoral Combat Ships (LCS) homeported in Mayport, Florida.
The 'SEC-East' contract follows the award of the 'SEC-West' contract  that allowed Austal USA to bid for work on all Littoral Combat Ships homeported in San Diego, California, as the prime contractor.
Austal CEO Paddy Gregg said the latest contract was another milestone for Austal USA's sustainment business, which will now include service centres in Mobile, Alabama; San Diego, California and Mayport, Florida on the east coast.
"With the SEC-East and SEC-West contract awards, Austal USA is now able to support both the Independence and steel-hulled Freedom-class Littoral Combat Ships, on both the West and East coasts of the United States," Mr Gregg said.
"Both the SEC East and West contracts come on top of Austal USA's recent expansion of sustainment capability in Mobile, which includes the recent additional waterfront property, covered vessel repairs facilities and a 20,000 tonne floating dry dock."
Image credit: https://usa.austal.com/news/SEC-East-LCS