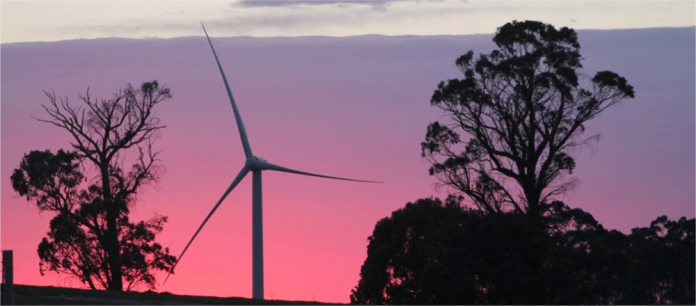 TasNetworks and Goldwind Australia have signed a connection agreement for the Wild Cattle Hill project in Tasmania, paving the way for the construction of a 144MW wind farm.
TasNetworks Chief Executive Officer, Lance Balcombe, said agreement sets out the terms and conditions through which the 49-turbine wind farm is able to successfully connect to TasNetworks' transmission network.
"This is a key milestone for the project and highlights the strong working relationship that exists between TasNetworks and Goldwind" Mr Balcombe stated.
"We're very excited to be involved which such a great project and look forward to working with Goldwind during the construction phase over the coming months."
Goldwind's Managing Director, John Titchen, said the agreement represents a significant milestone that will underpin the project.
"Goldwind is pleased to be partnering with TasNetworks to successfully achieve the Connection Agreement for Cattle Hill. We have found the TasNetworks team to be very professional and capable." Mr Titchen added.
"The project is located adjacent to TasNetworks' large Waddamana Substation, it will deliver a significant addition to the Tasmanian power supply and provide significant opportunities for Tasmanian businesses and the community. We are aiming to complete construction in 2019."
Minister for Energy Guy Barnett said the project will develop more renewable generation in the state and to help deliver lower prices.
"The Hodgman Government is seizing every opportunity to boost renewable energy generation and we have set ambitious targets to make Tasmania not only powered by 100 per cent renewable energy by 2022, but also to have the cheapest power prices in the nation," he stated.
Located in Tasmania's central highlands, the project is expected to bring in $300 million in investments in the short-term, in addition to creating 150 jobs during construction.
Once constructed, the wind farm will generate 144 MW, enough energy to power over 60,000 homes and increase wind generation capacity in Tasmania by nearly 50%.
Image credit: www.cattlehillwindfarm.com