The world's two largest cement makers, Swiss-based Holcim and France's Lafarge, have agreed on the terms of a merger that would create the most advanced group in the building materials industry. The move was unanimously approved by the firms' respective Board of Directors and fully supported by its core shareholders.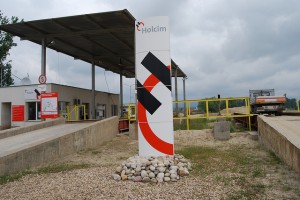 The new global company LafargeHolcim would increase its offering to customers through an unprecedented range of products and services that answer the increasing needs of the building materials industry and the demands of urbanisation.
Current Chairman of Holcim Rolf Soiron called the proposed merger a "once in a lifetime opportunity" to deliver better value to customers and provide more products and solutions to the market.
"LafargeHolcim will be uniquely positioned to take advantage of growth in developed markets and the world's fastest growing economies by supplying the materials that will enable the construction industry to meet the challenges of the future," Mr Soiron said.
"Both companies put customers and staff development first to ensure that the new group can deliver best in class operational excellence."
Under the merger Lafarge shareholders receive one Holcim share for every Lafarge held and Holcim investors end up with 53 percent of the group.
"The proposed combination would be structured as a public offer filed by Holcim for all outstanding shares of Lafarge on the basis of a 1 for 1 exchange ratio with an agreement to have equal dividends on a per share basis between announcement and completion. Each Lafarge shareholder tendering Lafarge shares to the contemplated exchange offer would receive an equal number of newly issued ordinary shares of Holcim. The offer would be subject to Holcim holding at least 2/3rd of the share capital and voting rights of Lafarge on a fully diluted basis," according to the media release. 
The new company already has in place a clearly defined governance with an equally composed board– 7 from Lafarge and 7 from Holcim.
The Chairman of the new board would be Wolfgang Reitzle, future Chairman of Holcim. Bruno Lafont, Chairman and CEO of Lafarge would become CEO of the new group and member of the board. Thomas Aebischer, Holcim's CFO would become CFO of the new group. Jean-Jacques Gauthier, Lafarge's CFO would become Chief Integration Officer of the new group. The Executive Committee would be formed from both Lafarge and Holcim management, according to the statement.
The merged business will be based in Switzerland and listed in SIX in Zurich and Euronext Paris.
According to a Reuters report the companies complement each other well geographically, with Lafarge stronger in Africa and Holcim stronger in Latin America.
"By combining Holcim's experienced teams, complementary geographies and innovative expertise with ours, we propose to set up the most advanced group in the construction industry, for the benefit of our clients, our employees and our shareholders," said Mr Lafont.
"The merger of Lafarge and Holcim will allow the group with strong roots in Europe to enter into a new dimension in our ambition to contribute to building better cities on a global scale and in a sustainable manner."