The Victorian Government has awarded Avexa Limited with a $50,000 Technology Voucher Programme (TVP) grant to explore the use of new types of chemistry in order to enhance the synthesis of its HIV integrase inhibitors.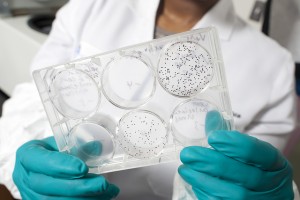 According to the ASX announcement by Avexa, the synthetic development will be carried out in collaboration with Advanced Molecular Technologies, a chemical company specializing in development and commercialization of new Intellectual Property and products.
"Avexa welcomes this contribution from the Victorian Government," said Dr Jonathan Coates, the company's CSO and interim CEO.
"This award recognizes the inherent value in our HIV integrase project both locally and on the international stage."
HIV integrase inhibitors target the HIV integrase, an enzyme encoded by the virus which is crucial for viral replication. Unlike the older classes of HIV drugs, integrase inhibitors have potent antiviral activity and are not as affected by the widespread resistance to the older classes of HIV drugs because they target a different viral enzyme. However, resistance to the currently marketed integrase inhibitors is increasing.
Raltegravir, the first HIV integrase inhibitor approved for use is a twice daily stand-alone product, whereas Elvitegravir, its alternative for treating native patients, requires a pharmacological booster. Dolutegravir, on the other hand, requires twice daily dosing in integrase-resistant patients.
Clinical trials in both rats and primates have shown that Avexa's HIV integrase inhibitors are highly potent against both wild type HIV and integrase-resistant HIV. Moreover, the results of these trials showed high levels of drug out to 24 hours after dosing, showcasing excellent potential for once daily dosing in humans.
Potent antiviral activity against integrase-resistant virus and once daily dosing are the attributes the industry targets for new HIV integrase inhibitors.