General Motors has announced the restructuring of its Global Vehicle Engineering organization, which will be broken down to form two separate organizations — Global Product Integrity and Global Vehicle Components and Subsystems — in order to improve cross-system integration, deliver more consistent performance across vehicle programs and address functional safety and compliance in its vehicles.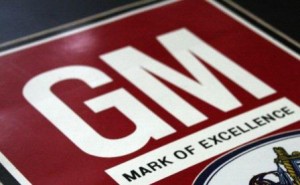 "A vehicle is a collection of 30,000 individual parts. Fully integrating those parts into cohesive systems with industry-leading quality and safety is key in this customer-driven business," said Mark Reuss, Executive Vice President of Global Product Development, Purchasing and Supply Chain.
According to the media release by General Motors, the company has appointed Ken Morris Vice President of the newly formed Global Product Integrity organization, which will oversee vehicle, powertrain and electrical systems engineering as well as vehicle performance, industrial engineering and validation.
In addition, the newly formed Global Product Integrity will also incorporate the recently formed Global Vehicle Safety organization led by Jeff Boyer, who is overseeing the addition of 35 product investigators, as well as the Supplier Quality division.
The Global Product Integrity organization will use advanced analysis tools and processes to spot and prevent any issues that may turn up during vehicle development, while also mining field data to react quickly to safety and product quality issues customers may experience.
The company also named Ken Kelzer Vice President of the newly formed Global Vehicle Components and Subsystems, which will oversee engineering operations, components development, advanced vehicle development and other engineering business initiatives.
GM's restructuring program saw John Calabrese, Vice President of Global Vehicle Engineering, retire after more than 33 years with GM. Mr Calabrese served in a variety of leadership roles in Engineering and Purchasing and will remain with the company through August to assist with the transition.
"Under John's leadership, GM has developed industry-leading vehicles in practically every segment in which we compete," Reuss said.
"He raised the bar in Engineering and has us well-positioned for the future. We thank John for his many contributions — and I thank him for his friendship — and wish him the best."