Simon Hackett, a renowned innovator and founder of Internode and Agile Communications, has acquired 17.6 million shares of battery storage developer RedFlow for a total of $2.2 million, which made him the single largest shareholder in RedFlow with a stake of approximately 9.2%.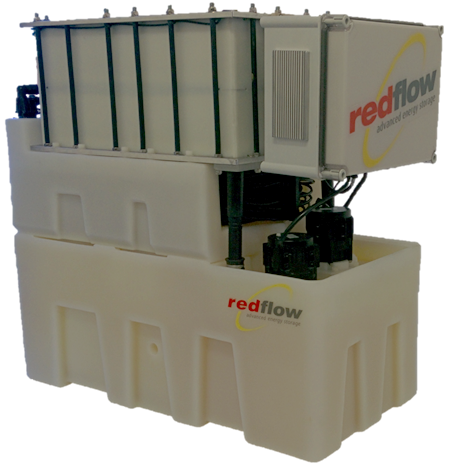 According to the media release by RedFlow, the company will continue with a rights issue to existing holders in the next few weeks to raise additional capital of up to $5.6 million which it believes will take it through to a cash flow positive position.
"It is very pleasing to have Simon as a shareholder and his experience and passion for the telco and energy sectors will be valuable to the Company. Following the restructure in 2012, and considerable improvements in the battery quality and performance since then, RedFlow has now made significant progress in commercialising its core product in a rapidly growing market," said RedFlow Chairman Howard Stack.
"I have been a passionate follower of the energy storage market, and in particular the electric vehicle industry for a number of years. RedFlow's core zinc-bromine battery offers a smart, commercial solution to the energy requirements of several applications and has the potential to participate in transforming a rapidly changing market segment," said Mr Hackett.
RedFlow develops and manufactures zinc-bromide flow batteries designed to be integrated into electricity storage systems for a range of stationary applications.
The company's core product is the standard 3kW continuous/8kWh zinc-bromide battery module (ZBM), which has a daily deep charge and discharge capability and is perfectly suited for storage and shifting of intermittent renewable energy, managing peak load on the grid, as well as for supporting off-grid power systems.
According to The Australian, in 2012 RedFlow reorganised and axed half its staff as it sought to outsource some of its manufacturing.