SAI Global, a publicly listed risk management, standards compliance and information business, announced that it has appointed its current Non-Executive, Independent Chairman, Andrew Dutton, as Executive Chairman effective immediately.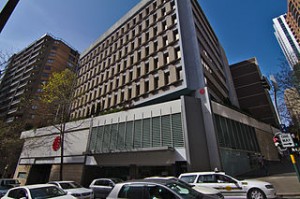 According to the ASX announcement by SAI Global, Mr Dutton will take over as Executive Chairman from Mr Stephen Porges, who was served a six months' notice of termination by the Board following a string of disputes over the company's strategic business objectives.
"Last week, it became clear to the Board that we were unlikely to resolve the differences between the Non-executive Directors and the CEO regarding the changes required and the pace of those changes to deliver the business improvements that we are seeking over the short to medium term. As a result, the Board has determined that the course of action that is in the best interests of shareholders is to terminate Mr Porges' employment with the Company," said Mr Dutton.
"Until a suitable successor is identified and appointed, I will serve as Executive Chairman. The Company has a commitment that it will provide an update on the progress towards our business improvement objectives at the time of the Company's full year results this coming August."
In addition, SAI Global has also announced that it has received an unsolicited, indicative, conditional and non-binding proposal from Pacific Equity Partners (PEP) Pty Limited to acquire 100% of the outstanding shares in the company through a recommended scheme of arrangement for an indicative price in the range of $5.10 to $5.25.
The company said it was open to engage in further talks with PEP to determine whether a binding proposal that is capable of being put to shareholders with the recommendation of the SAI Board can be developed, and that it has appointed Macquarie Capital and Gilbert and Tobin to assist in this process.