General Motors' Australian subsidiary Holden has announced the recall of nearly 46,000 VF Commodore and WN Caprice units in Australia and New Zealand due to concerns over a potential fault with the front seat belts.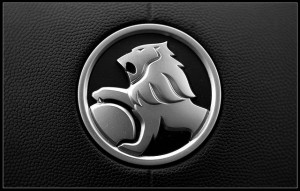 According to Channel NewsAsia, the company was "investigating a potential safety issue with the wiring harness on front seats in certain model year 14 VF Commodore and WN Caprice vehicles," which affects the majority of vehicles built since the Australian-produced large car was launched into the Australian market in May 2013.
"Safety is our first priority and we will contact our customers directly if any action is required after the local investigation is finalised. A condition has been identified where the pretensioner wiring harness on certain MY14 VF Commodore and WN Caprice vehicles may make contact with a bolt at the base of the seat belt buckle assembly," the company said in a statement.
"In this circumstance, if the pretensioner wiring harness develops wear as a result of contacting the bolt, the airbag warning light may illuminate on the instrument cluster and there is a risk that the pretensioner may not deploy in the event of an accident."
Holden has received no reports of accidents as a result of the issue with the front seat belts, which was discovered during an incident at the factory, reports Drive.
"There have been no confirmed reports of this condition in the field.  The issue was raised from an internal investigation following an isolated instance at the plant," the statement said.
"There have been no reports of any accidents or injuries resultant from this condition."
However, it is rumoured that the company has instructed all of its dealers not to sell any new Commodores or transfer current stock to other dealers.
It is also understood that Holden was urging VF owners to contact their dealer to organise an inspection at the company's expense.
The recall comes at a bad time for Holden, which has endured a tough 2013, having posted a $553 million loss after tax.
The company also announced in December that it will be closing its car manufacturing facilities in 2017 as a result of plunging sales and increased competition from imported brands.