Lexus Australia has announced that the RC 350 coupe and the fire-breathing RC F performance coupe are due for launch by the end of 2014 or at the beginning of 2015.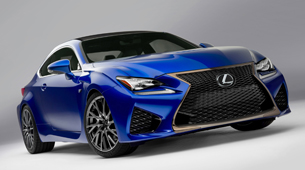 "RC and RC F arrive at a time when Lexus is preparing to celebrate a quarter of a century in Australia. These two new vehicles epitomise Lexus' renewed focus on driving dynamics and design — while signalling a bolder, stronger, more confident Lexus," said Lexus Australia Chief Executive Sean Hanley in a news release.
"We are certain that these two vehicles will appeal to Australian consumers, delivering that ideal mix of attractive looks and compelling performance."
The RC 350  will put power to the ground via the rear wheels and will feature an all-alloy direct and port-injected 3.5-litre V6 developing 234kW of power and 380Nm of torque.
The eight-speed Sports Direct Shift (SPDS) transmission manages the power and improves accelerator-pedal operation.
The RC F features a high rigidity body with larger cross-section rocker panels and a highly rigid front lower brace.
The uniquely engineered and designed elements of the RC F confirm the vehicle is worthy of the "F" moniker, which is now recognised as "the pinnacle of Lexus performance".
For more information about Lexus Australia, visit their official website at www.lexus.com.au