3D Systems' Founder and Chief Technology Officer Chuck Hull — the inventor of Stereolithography (SLA®), the original 3D printing technology — has received the 2014 European Inventor Award in the Non-European countries category.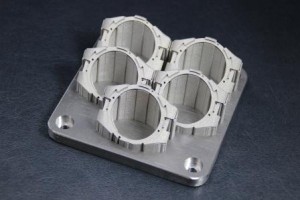 The award is presented every year by the European Patent Office (EPO), honouring inventors who have contributed greatly to the progress of technology and the advancement of society.
According to the press release by 3D Systems, Hull is also the co-creator of the STL file format — the gold standard in 3D printing connectivity with CAD formats.
With his invention, a completely new industry was born, triggering a revolution in manufacturing. With the development of the SLA printing method, 3D printers now have various amazing applications in numerous industries.
Hull has spent 30 years at the forefront of the 3D printing industry, innovating and presiding over seven different 3D print technologies, more than 100 materials and 1,700 patents.
"I was thinking about how this came to be and I'd really like to thank the hundreds and hundreds of scientists and engineers who have helped bring 3D printing to the world as we know it today," said Chuck Hull, Founder and Chief Technology Officer at 3DS.
"When I started 30 years ago, I didn't envision the many ways 3D printing would change the way we design, create and make, and the impact it has on our lives."
Some of his other achievements include induction into the National Inventor's Hall of Fame on 21 May 2014 for his achievements in 3D printing, as well as The Economist's 2013 Innovation Award.
Hull founded 3D Systems in Valencia, California in 1986; today, the company is one of the most renowned providers of 3D printing centric design-to-manufacturing solutions including 3D printers, print materials and cloud sourced on-demand custom parts.
To view all exceptional inventors honoured with European Inventor Award 2014, go to www.epo.org