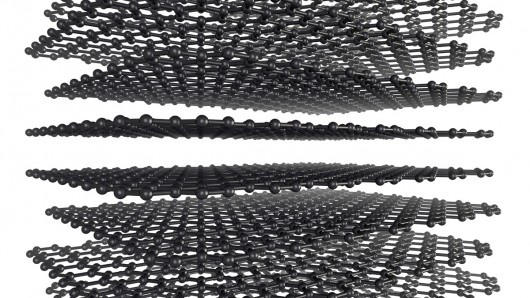 Australia's Kibaran Resources, a miner and supplier of graphene and graphite, has announced that it has signed a memorandum of understanding with 3D Group, an Australian marketer of 3D printing systems and services, to investigate the use of 3D printing using the graphite derivative — graphene.
Graphene is a one-atom thick, near transparent sheet of graphite that is extremely strong and flexible. 3D printing is the "IT" technology of the decade, as it produces complex and highly-efficiently designed objects. Put the two together and the possibilities are simply boundless.
The two companies plan to establish the joint R&D company 3D Graphtech Industries by the end of this year. The joint venture will research and patent graphene and graphite for use in 3D printing.
3D Graphtech Industries could serve graphite's other applications well, in the manufacturing of thermally conductive building panels for more efficient heating and cooling systems.
According to the article on The West Australian, Kibaran is in the process of developing its Mahenge and Merelani graphite deposits in Tanzania to become a supplier of graphite.
"Graphene has the potential to significantly expand 3D printing applications and — based on the predictions of some commentators — even drive a new industrial revolution," the company said.
An article on Proactive Investors Australia has revealed that the company plans to become the leading 3D printing company in Australia — designing, manufacturing and market 3D printers and services for the domestic and international markets.
"Its commerciality has been proven with the production of car parts, jewellery [and] dental applications, such as crowns; and there are also investigations underway to print houses for a fraction of the cost," said Kibaran Executive Director Andrew Spinks.
"The strategic alliance with 3D Group positions Kibaran as a potential supplier of expanded graphite and graphene products through the mine supply chain, and creates additional shareholder value in the downstream sector."