The Chinese Government has laid out a blueprint to up its local chip manufacturing industry and turn the country into a leading manufacturer of semiconductors by 2030.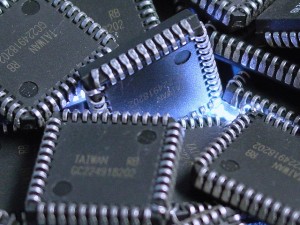 According to the article on ARN Net, the Chinese Government published policy guidelines on Tuesday in which it committed to provide financial support to develop the domestic integrated circuit industry and wean itself from foreign chip makers, which have exported US$231 billion worth of chips in China in the last year alone.
China is already the biggest manufacturer of electronics in the world, with an annual production of almost 1.5 billion mobile phones and 340 million PCs. However, the industry operates on narrow profit margins (about 4.5%) and is not generating the net earnings it would like for the goods.
It is estimated that integrated circuits industry will have exceeded 350 billion yuan (US$56.8 billion) in revenue by 2015, but China's Ministry of Industry and Information Technology said the country's semiconductor manufacturers were still lagging behind their international competitors.
"Speeding up development of the integrated circuit industry represents a fundamental requirement to improve the IT industry and will raise the nation's level of security," the ministry said.
The Chinese Government hopes that the policy blueprint will elevate the country's integrated circuits industry to the number one spot by 2030, at which point several Chinese companies are expected to be considered top tier.
To meet these goals, China is creating a small Government group to push the industry's development. It's also starting a fund to support industry players, and will encourage local banks to invest in the market.