The 9th annual Hunter Manufacturing Awards was held on Friday, honoring manufacturers that have achieved excellence in the industry.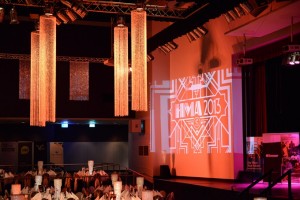 500 guests that attended the Gatsby-themed event were left speechless by the splendor of the ceremony that took them back to the era of extravagance and decadence, according to a feature from HMA Inc.
"The Awards' event is about manufacturing and is for our manufacturers.  It is all about recognizing and acknowledging them and profiling those that have achieved 'excellence' and I am absolutely amazed at the talent we have as Finalists here tonight and this is what keeps us going.  Tonight is also a way of supporting each other – manufacturers all pulling together as one and showing our government how important our industry is to our Region," said Bob Cowan, HMA chairman.
The following are the winners of the 2013 Hunter Manufacturing Awards:
-The prestigious Manufacturer of the Year Award, awarded by 2013 main sponsor Downer, went to BAE Systems Australia.
The judging panel recognized the company's outstanding manufacturing performances and working philosophy, commitment to its employees and substantial community support and involvement.
-The HMA Board Award was presented to Mortels Sheepskin Factory of Thornton.
The company was proclaimed  a worthy winner due to their hunger for export and internationally competitive position that will capitalize on the presented opportunity to spread on a larger scale.
-The 2013 Incentive Prize, sponsored by Travelworld Newcastle was awarded to Rotacaster.
-The 2013 Employee of the year – Rising Star Award  was won by Daniel Hodges from Austubemills.
-Excellence in Innovation was awarded to Hummingbird Electronics, from Taylor's Beach.
-The Export of Manufacturing Goods Award was awarded to Whiteley Corporation.
-The Technology Award went to Transpacific Refinery of Rutherford. This re-refinery plant utilizes waste oil as a resource to manufacture saleable products to turn profit, while also delivering environmental benefits.
-Excellence in Product and Design Award was won by Steber International, a former winner of the Manufacturer of the Year and Product Design Awards.
-Excellence in Marketing was awarded to Mortels Sheepskin Factory.
-Excellence in Safety Award went in the hands of OneSteel – Contistretch.
The company was awarded for their high contribution in reducing the rate of injuries by following the implementation of the nominated safety initiative.
Other highly commended companies in the Safety category include BAE Systems Australia, Ja Martin and OneSteel – Wire Division.
-Excellence in Manufacturing Process was awarded to Berkley Vale Company, Trendpac.
-Excellence in Training Award was handed to Downer – Waratah Train Project.
This project has enabled Downer Rail to develop a model for rail manufacturing that combines global speed and scale with local expertise and through-life support maintenance.
-Excellence in Environmentally Responsible Practices was awarded to HMA's 2012 Manufacturer of the Year, Hi Vis Signs and Safety.
-The Excellence in Manufacturing Education category went to Callaghan College.
-The newly included Apprentice of the Year-Manufacturing Award was awarded to Andrew Godwin, employee of the Hunter Valley Training Company.