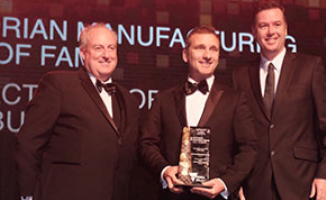 The Australian Labor Government has recognised exemplary companies and individuals in the Victorian manufacturing industry at the 2016 Manufacturing Hall of Fame gala Dinner.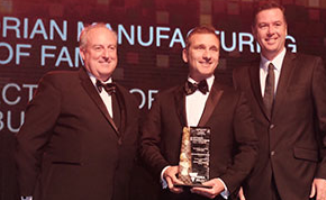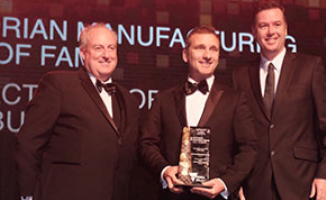 Broadmeadows-based CSL Behring took out the Large Manufacturer of the Year award; Coburg North-based Thycon was named Industrial the Medium Manufacturer of the Year, while Campbellfield-based H&H Machine Tools Australia won the Small Manufacturer of the Year award.
Stuart Payne, from Mount Waverley based food processing company GP Graders, was announced as this year's Honouree. Under Mr Payne's stewardship, GP Graders has grown to become a global market leader in research and development, design, quality assurance, marketing and sales.
Dr Ashley Denmead from Carbon Revolution –one of the inventors of the technology that led to the world's first commercialised carbon fibre wheel – landed the Young Manufacturer of the Year prize.
In addition, Paz Group (construction), Morgan Advanced Ceramics (advanced material), RF Industries (technology), Close the Loop (recycling), EBM Papst (refrigeration, heating and IT), Cablex (aerospace, defence, transportation, electronic and telecommunications) were all inducted into the Hall of Fame.
The 2016 Manufacturing Hall of Fame Gala Dinner also recognised a number of companies for their excellence in sectors driving Victoria's economic growth and jobs. The winners in the Growth Sector Awards category were:
Medical technology and pharmaceuticals – MSD Animal Health, Bendigo East
New energy technology – Mil Systems, West Footscray
Food and fibre processing – Andrew Peace Wines, Piangil
Transport, defence and construction technology – MHG Asia Pacific, North Geelong
International education – Swinburne University, Hawthorn
Professional services – Cobalt Design Pty Ltd, North Melbourne
Minister for Industry and Employment Wade Noonan said the Labor Government is supporting companies in these growth sectors to create jobs and stimulate industry investment through the Future Industries Fund.
"Manufacturing has a bright future in Victoria and these awards celebrate those businesses and individuals who are shaping the future of this important sector," the Minister said.
"We are investing in high growth sectors to create jobs and grow the economy and these awards recognise forward thinking businesses that are driving this economic growth. This year's winners are all outstanding local businesses and individuals that are at the forefront of Victorian manufacturing and should be commended for their accomplishments."