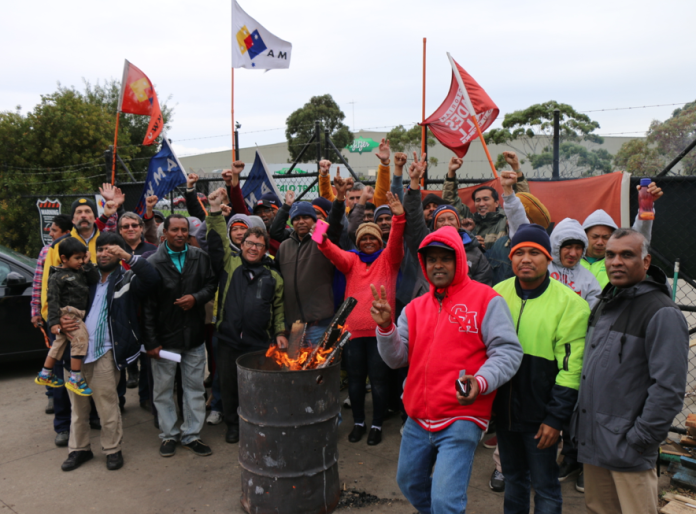 The nine-week strike at refrigerator firm Bitzer ended on Friday after the company management bowed to the workers' demands for a 10% pay raise over three years, a guarantee of permanency for casuals after six months service, as well as control over what hours they work.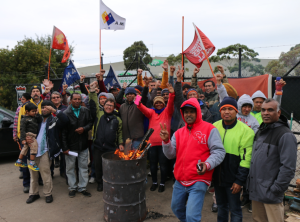 AMWU Assistant State Secretary Craig Kelly said the union's organisers formed a guard of honour for the 54 AMWU members as they marched back through the gate for their first shift early last Thursday morning.
"This brilliant outcome is a powerful signal to any employer wanting to erode conditions that they take on a united and industrially strong AMWU workforce at their own peril," Mr Kelly said.
"Our Bitzer members were like a dog with a bone – they just wouldn't let go and they bit back."
Earlier this year, AMWU members had voted to take authorised industrial action and stop work indefinitely after management refused to abandon its plans to cut real wages and conditions in a new enterprise bargaining agreement.
"Management have made no pay offer beyond the cost-of-living index, want to remove RDOs, stop contributing to income protection and pay any new workers the base award rate only rather than EBA rates," the AMWU said in a media statement in the build up to the strike.
"As part of a strategy to cut full-time wages and conditions, Bitzer management also want to reduce the wages of about eight casual workers by nearly a third. It offers them no prospect of permanency, even though some have worked there for the past few years."
The strike also forced Bitzer to slash the separate shifts brought in a year ago – which disadvantaged many workers – and provided members with access to WageGuard income protection and the opportunity for extra pay through re-classification of competency standards.
"I reckon they wanted to divide us, they wanted new people coming in on very low minimum wages to slowly undermine our majority of permanent workers but it won't happen and it never was going to happen," said one AMWU member.
Bitzer manufactures and markets a range of value-added refrigeration compressor systems and heat exchange products such as evaporators, condensers, coolers, dry coolers and custom coils.