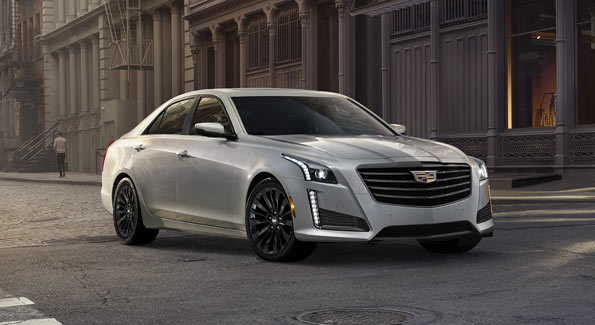 Cohda Wireless announced that its world-leading V2X (Vehicle-to-Everything) software is integrated in the new Cadillac CTS sedan as a standard feature.
V2X is a crash avoidance technology that uses both vehicle-to-vehicle (V2V) and vehicle-to-infrastructure (V2I) communications to enable cooperation between vehicles and infrastructure.
The new Cadillac is equipped with Cohda's Dedicated Short Range Communications (DSRC) solutions, a two-way, short to medium range wireless technology that offers superior data exchange and connectivity versus systems with ultrasonic sensors, cameras, and radar – in some cases, by nearly twice the distance.
It provides the car with '360-degree awareness' by gathering and synthesising data from sensors on nearby vehicles and roadside infrastructure to detect hidden threats, such as vehicles in blind spots, by extending the horizon of awareness beyond what the driver can see.
Cohda Wireless has supplied the complete software stack for the 2017 Cadillac CTS, comprising 10 DSRC V2X applications including Intersection Collision Warning, Hazardous Location Warning and Emergency Vehicle Warning.
The company's CEO Paul Gray said the Cadillac is able to transmit and receive as many as 1000 messages per second from other vehicles as far as 300 metres away.
"Our DSRC technology allows the driver to know what's going on with other vehicles that may be speeding, braking hard, broken down or navigating slippery road conditions," Mr Gray explained.
"By providing advance notice of the hazard, the driver has time to avoid it by changing lanes or slowing down."
Cohda Wireless CTO Paul Alexander said General Motors had achieved a world first with the 2017 Cadillac CTS.
"The technology in the 2017 Cadillac CTS is at the cutting edge and we are proud to be part of this industry-leading deployment," he concluded.
Image credit: www.cadillac.com