Australia's largest building and construction materials supplier Boral plans to construct a manufacturing plant in the western outskirts of Toowoomba, in the Darling Downs region of Queensland, Australia.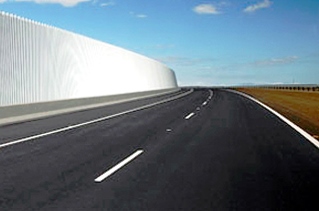 The company is a renowned industry leader in the manufacture and application of construction materials.
Dedicated to providing sustainable asphalt solutions, Boral has introduced its own warm mix asphalt – the result of numerous years of research – that has led to a more sustainable mode of operation and a reduction in the amount of energy used and greenhouse gases emitted during the process of asphalt production.
The new asphalt manufacturing plant will permanently replace the temporary plant which is already on site and will operate 24/7, producing 180 tonnes of asphalt every hour for the general market.
According to The Chronicle, if given the go ahead by the Toowoomba Regional Council, the project should be completed in two years.
"It depends how quickly council moves. The mobile plant is already there, but that will eventually go and the brand new one will be put up. We have outgrown the facility at Industrial Ave in Wilsonton. This will give us a larger capacity and a better-quality facility," said Boral Construction Material Asphalt contracting manager Tim Everett.
"Everybody in the community has supported us for years and now we are throwing our weight behind the local economy."
The facility could generate 60 jobs, including truck drivers and other staff sourced from Boral's Wilsonton plant, where the company intends to scale down production.
"It will also provide a modern facility which will better serve the asphalt market which, as a result of numerous large scale infrastructure projects in the region including the Brisbane West airport, Toowoomba bypass project and the inland rail project, is projected to increase over the short to medium term," Boral's application states.
"The proposed development will involve the phased removal of the existing temporary, mobile asphalt manufacturing plant currently located over the subject premise to provide for the construction of a new facility including a batch plant, materials loading points and storage areas, weighbridge, workshop, wash-bay, amenities, office and associated heavy and light vehicle car parking areas."