Ford issued a recall for more than 160, 000 vehicles in North America due to safety issues.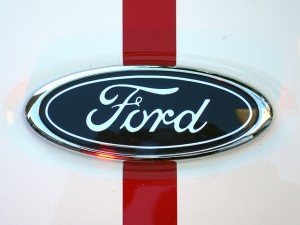 According to ABC News, the recall involves 159,395 Focus ST and Escape vehicles from the 2013 and 2014 model years. Ford said their engines could hesitate or stall because of a wiring problem.
The recall also includes 616 Focus and C-Max cars made earlier this month because their steering gears don't have the proper number of ball bearings, which could potentially lead to loss of steering control.
The company said there have been no accidents or injuries related to either recall. The 616 cars are still at dealerships and haven't been sold.
According to the Washington Post, this is the 11th recall for the 2013 Escape.
Ford Motor Co. will notify customers and repair the vehicles for free.