Toyota Motor Corporation yesterday announced the commencement of its Employee Driving Project in Australia, in which Toyota employees and vehicles "will be put to the test" over great distances and various terrains.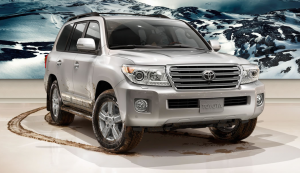 According to the news release by Toyota, over 30 Toyota employees, including those of Toyota's Australian subsidiary Toyota Motor Corporation Australia, will take on the country's rough terrain in Toyota Land Cruisers and other models for over 10 weeks until mid-November.
"Driving on Australia's wide variety of roads will bring our employees face-to-face with many problems and challenges. As they get to know the cars and the roads, they will learn to come up with solutions by themselves. I hope this will allow them to hone their car-making intuition," said Toyota President Akio Toyoda.
The project is set to provide the company's employees with an opportunity to hone their motorsports skills and get the most out of their cars by experiencing long-distance driving.
The participants will report on their experiences to other Toyota employees around the world in order to deepen and share the passion for automobiles.
The project is part of the company's effort to become a place where car-enthusiasts will be inspired to create ever-better cars.
For more information, please visit www.toyota-global.com.