Lockheed Martin Space Systems has awarded a contract to Sciaky, a subsidiary of Phillips Service Industries, to provide the company with an electron beam additive manufacturing (EBAM) system that will allow Lockheed Martin to reduce time and costs for the process of manufacturing titanium propulsion tanks.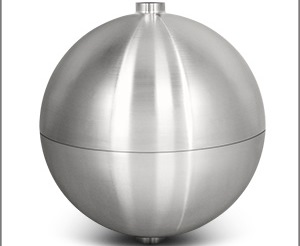 According to the media release by Sciaky, the EBAM process uses a 3D model from a computer-aided design (CAD) programme and its electron beam gun places metal layer-by-layer until a near-net shape part is achieved.
"Starting with a 3D model from a CAD program, Sciaky's fully-articulated, moving electron beam gun deposits metal (via wire feedstock), layer by layer, until the part reaches near-net shape. From there, the near-net shape part requires minor post-production machining. The 110" x 110" x 110" (L x W x H) build envelope of the EBAM system will allow Lockheed Martin to produce large titanium parts, with virtually no waste," according to the media release.
Sciaky provides large-scale additive manufacturing solutions and will now provide a turnkey EBAM system for Lockhead Martin.
"Sciaky is proud to partner with a progressive leader like Lockheed Martin Space Systems. Sciaky's EBAM technology will help Lockheed Martin significantly reduce material costs, lead times, and machining times," said Mike Riesen, General Manager of Sciaky, Inc.
For information about Sciaky's additive manufacturing systems, please go to http://www.sciaky.com/additive_manufacturing.html