Minister for Manufacturing, David Hodgett, yesterday launched an automotive showcase in Kuala Lumpur, Malaysia, as part of a series of initiatives and programs developed by the Victorian Coalition Government to sustain and promote the skills and capabilities of the local auto component industry.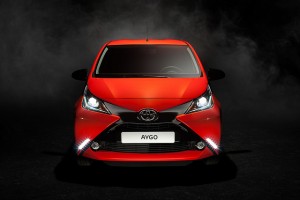 The showcase, which was attended by 22 Victorian and 5 South Australian auto component manufacturers, is aiming to provide automotive companies on the delegation with an opportunity to showcase their special skills and to develop new markets within Malaysia's developing automotive manufacturing industry.
"Victoria sees Malaysia as a significant partner in sustaining and expanding our capabilities while at the same time playing a significant role in transferring knowledge and experience to grow the Malaysian automotive sector," Mr Hodgett said.
"Victoria's automotive companies offer world class capabilities in the design, engineering and manufacture of automotive parts and components. They offer highly skilled labour and are supported by world-class R&D institutions and many have developed joint projects and programs with Malaysian companies," Mr Hodgett said.
The showcase in Malaysia follows the staging of an automotive industry event in Geelong earlier this year, which was strongly supported by the Victorian Coalition Government in collaboration with the three departing carmakers – Ford, General Motors and Toyota. It promoted the capabilities of almost 40 Victorian automotive component manufacturers to more than 30 Ford executives and suppliers from global affiliates in the Asia Pacific region.
Mr Hodgett also spoke about the appointment of Mr Lindsey Siede and Mr Peter Taylor from Australia's AutoCRC Ltd as the Victorian In-Market Automotive Supply Chain Advocates in Malaysia and said the Victorian Government will continue to support Australian companies trading in Malaysia to secure new business opportunities.
"This includes the appointment of the In-Market Supplier Advocate which is a joint initiative with Malaysia, announced in Victoria last month. The role of the advocate, who is travelling with the delegation, is to identify automotive partnership opportunities that will benefit both Victoria and Malaysia," Mr Hodgett said.
"The Victorian Coalition Government is determined to build on the work of companies that are already trading with Malaysia but we are also seeking to expand and develop new business opportunities while we are here."