GE Aviation has announced a multi-million investment in a new facility in Butler County, Ohio, which will see the jet engine maker house all its research and development activities in additive manufacturing into a single West Chester Twp. site.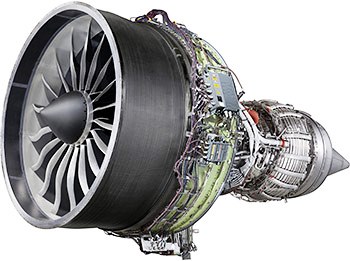 According to the article on Aviation Pros, the new Additive Development Centre will share the building with a different division of General Electric Co and will serve as a research hub for cutting-edge advanced manufacturing technologies.
Rick Kennedy, GE Aviation spokesman, said approximately 87 employees will relocate to the new West Chester Twp. centre from other sites in West Chester and in Sharonville. The soon-to-open, single-site additive research centre is expected to add 50 new jobs over the next five years.
Mr Kennedy believes employees at the Additive Development Centre will evaluate different engine parts that can be made using the process in the future, and work to expand the 3D manufacturing process to more engine parts.  He said their findings will be applied to a second commercial engine in development — the GE9X — that is planned to enter the market by the end of the decade.
GE Aviation's first jet engine containing parts made using 3D manufacturing is scheduled to make its first flight in 2016, when the Ohio-based company's next commercial engine – the LEAP engine – comes to market.
The LEAP engine is made by CFM International, a joint venture between GE and French company Snecma. Each LEAP engine will contain 3D-printed fuel nozzles made from a more advanced material than traditional methods.
GE Aviation acquired 3D technology in 2012 through the purchase of Morris Technologies of Sharonville and sister company Rapid Quality Manufacturing of West Chester Twp. The old Morris and Rapid Quality buildings will eventually be closed and sold, or repurposed, Kennedy added.