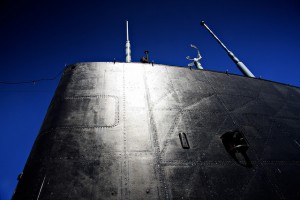 In a letter addressed to Defence Minister David Johnston and obtained by the Sunday Mail, Retired Rear Admiral Peter Briggs AO and retired Commodore Terrence Roach AM expressed their concerns that plans to purchase 12 Japanese-built Soryu Class submarines will not meet Australia's requirements and warned of "the time delays, high cost and risk" of losing thousands of jobs in Australia's strategically-vital ship building should the deal with Japan go through.
"This is further proof of what many of us have been saying – that the Prime Minister and Minister Johnston are the people who think it's a good idea to buy our submarines from overseas. We know that industry, business, union and defence experts – as well as the majority of the Australian public – want to build our subs here. It is time for Tony Abbott to listen to all the experts and commit to a strategic, rolling build for all our naval vessels," said AMWU National Secretary, Paul Bastian in a media release.
"This is about getting the right submarines for our Navy, about protecting Australia's sovereign capability for the future and about supporting industry, skills and jobs. Australia's security relies on a strong civilian defence industry, supporting our armed forces, building and maintaining what they need. Building submarines here secures our capability now and into the future," Mr Bastian added.