Leading provider of 3D printing and additive manufacturing solutions Stratasys Ltd will present 11 new products at this year's EuroMold 2014 set to take place later this month (25–28) in Frankfurt, Germany.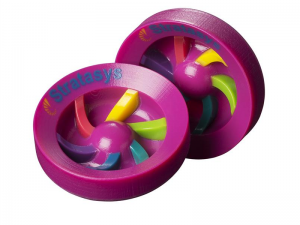 EuroMold 2014 is the leading world fair for moldmaking and tooling, design and application development.
The new 3D printers and materials that will be launched at the fair will allow customers to improve their competitiveness and deliver high-end prototypes and manufactured parts with greater ease, speed and efficiency, the company said in a media release.
"The global design and manufacturing market continues to push toward creating smarter products with greater efficiency. Because we believe in, and support this trend, we have announced today a range of solutions that focus on 'democratising design.' Our customers, whatever their size or industry, can now access a wide spectrum of cutting-edge 3D printing capabilities and deliver competitive advantage," said Gilad Yron, Senior Vice President, Product Management, Stratasys.
"We invite every designer and manufacturer at this year's EuroMold to visit one of our three booths to see how 3D printing is shaping the way we manufacture."
Some of the capabilities that will be introduced at EuroMold 2014 include:
Unique triple-jetting technology, now available cross-platform; Triple-jetting technology for the office and design studio; New Fortus systems with enhanced productivity and touch-screen interface; The Desktop 3D Printer with unmatched material versatility; Soluble support technology for fine-detailed parts; and the ULTEM 1010.
For further information about the company and the Objet260 and 350 Connex series, the Fortus 450mc, the Fortus 380mc, the Objet30 Prime, the Objet Eden260VS and ULTEM 1010 – all set to be showcased at EuroMold 2014 – please go to www.stratasys.com
For further information about EuroMold 2014, please visit www.euromold.com