Kimberly-Clark Australia (KCA) has won the Environment Minister's Award for a Cleaner Environment at the Banksia Awards for the second year running.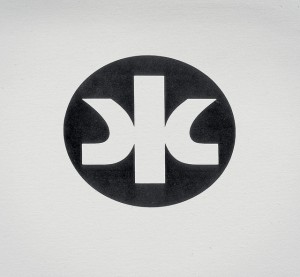 The Award for a Cleaner Environment recognises Kimberly-Clark's South Australian manufacturing site in Millicent – which makes Kleenex tissues, Cottonelle and Viva Paper Towel – for its contribution towards achieving the objective of a cleaner, healthier, environment and a more resilient sustainable Australia.
The award – which was handed to KCA by Federal Environment Minister The Honourable Greg Hunt MP – further validated the company's efforts to transform the Tissue mill into a sustainable, environment-friendly manufacturing site.
KCA made improvements to the site's wastewater, collaborated with the local community to restore biodiversity, more than halved the site's energy and carbon footprint over the past 5 years and diverted on average 95% of the site's manufacturing waste from landfill.
"Manufacturing doesn't often get much of a wrap when it comes to sustainability and creating a cleaner environment. Therefore, we're particularly proud to accept this Banksia Sustainability Award from the Minster Hunt and the Banksia Foundation, which we're so proud to say is our second Banksia Award in two years," said Jacquie Fegent-McGeachie, Head of Sustainability and Corporate Affairs at Kimberly-Clark Australia.
"At this year's Banksia Awards ceremony, we had the opportunity to hear short TEDx type talks from all the businesses and organisations who were finalists, and it gave us the opportunity to listen, learn and be inspired by other organisations sustainability journey's, which is a powerful tool for driving new thinking, innovation and change."
Millicent Mill Manager Scott Whicker said Kimberly-Clark has been a proud contributor to Australia's South East as the region's largest single employer and an active contributor in the community for over 55 years.
"Driving sustainability initiatives at our site has helped us to reduce our energy and landfill costs, whilst also making a positive impact on the community and the environment. We have proactively engaged and collaborated with our local stakeholders like the EPA and community groups to foster productive long term relationships," Mr Whicker said.
Ms Fegent-McGeachie congratulated the team at the Millicent Mill for their dedication in reducing the site's environmental footprint for the benefit of its business, employees, consumers, customers and the broader communities in which it operates.
"The work at our Millicent Mill compliments our overarching enterprise sustainability strategy that sets out proactive targets across our three pillars of sustainability of people, planet and products.  Being recognised in the Banksia Awards for the second year running is an absolute privilege and we thank the Banksia Foundation and Minister Hunt for enabling this."
The Environment Minister's Award for a Cleaner Environment builds on the recognition of Kimberly-Clark Australia's sustainability achievements over the past 18 months, which includes:
The 2014 Australian Business Awards winning both the Innovation and Technology categories
The Banksia Awards for Leading in Sustainability for large Organisations (2013)
The Australian Business Awards for Environmental Sustainability (2013)
The Forest Stewardship Council Awards Supplier of the Year Award (2013)