Leading Investment firm Blackstone has agreed to purchase Orica Limited's Chemicals business for A$750 million.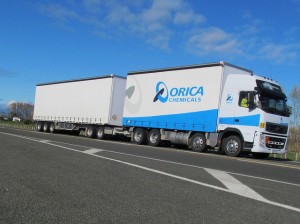 It comes after the chemicals and explosives maker announced in August that it would be pursuing separation of its Chemicals business either by sale or demerger.
According to the ASX announcement by Orica, the sale includes the Chemicals trading businesses in Australia, New Zealand and Latin America, as well as the Australian Chloralkali manufacturing business. It also includes Bronson & Jacobs which is a supplier to the food & nutrition and health & personal care industries in Australia, New Zealand and Asia.
"The certainty as to value and outcome of this transaction is a good result for Orica shareholders," said Mr Ian Smith, Orica Managing Director and CEO.
Blackstone Senior Managing Director and Head of Private Equity for Australia, James Carnegie, said Blackstone would continue to expand Orica's Chemicals business.
"Orica is a world class company and we are excited about investing in its market leading chemicals business. Orica Chemicals is strongly positioned and we look forward to continuing its best-in-class standards of safety and service," he said.
As part of the deal, which is subject to Australian Foreign Investment Review Board and New Zealand Overseas Investment Office approval and other customary conditions including Material Adverse Change provisions, Orica will retain responsibility for legacy environmental remediation obligations of the Chemicals business.
The transaction is expected to close in early 2015.