South Australia's Employment, Higher Education and Skills Minister Gail Gago has announced $9.92 million in funding to help train, prepare and connect job seekers to jobs identified by employers and the industry.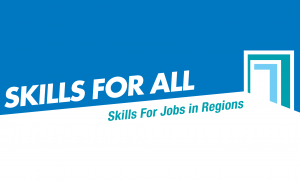 According to the media release by the Minister, the funding represents a continuation of the Skills for Jobs in Regions program and is expected to provide more than 9,000 people across the state with a access to local job opportunities.
"Our aim is to support people to access jobs within their local communities by delivering tailored employment projects that respond to local and regional workforce needs. We have allocated $9.92 million during 2014-15 to support 64 projects across the state," Ms Gago said.
"The projects will provide South Australians with employability skills, case management, mentoring and career guidance in addition to skills training that is specific to the needs of employers."
The Skills for Jobs in Regions program – which is delivered in partnership with the seven Regional Development Australia organisations in regional areas, and in the metropolitan areas with Western Futures, Northern Futures, the City of Onkaparinga and the North East Development Agency – is an initiative of the State Government's Jobs and Skills Policy. According to Ms Gago, it has helped more than 9,900 people become work ready and access available job opportunities in their local and regional communities over the past year.
"The Skills for Jobs in Regions program has been successful in preparing people for jobs and getting people into work because employers are engaged from the outset. They commit to providing jobs for work-ready participants, and they are often involved in designing and developing the projects," she said.
"These strong partnerships, flexibility and local ownership of challenges and solutions make Skills for Jobs in Regions a unique program in Australia."
The state has implemented a range of initiatives to tackle the problem of unemployment, including the introduction of the Industry Driven Project (Yorke and Mid North regions), which provides a flexible and tailored response to skills and labour demands in four industry sectors: Community Services, Agriculture/Viticulture; Retail/Hospitality and Heavy Industry.
The project delivers a combination of accredited and non-accredited training and individual assistance. Tickets and licences will be delivered to prepare jobseekers for identified employment opportunities. Participants will undertake work experience and be connected to an industry mentor.
The Civil Ready Program (Northern Adelaide) works with employers to provide job seekers with training, skills and structured work placements in the Civil Construction industry. Participants are supported into job opportunities on the Torrens-to-Torrens South Road upgrade and Darlington works.
The Trees to Timber (Limestone Coast) – provides jobseekers with the skills to access job opportunities in local timber mills as a labourer or timber stacker.
The Cross Industry Skilling (Whyalla and Eyre Peninsula) is a labour brokerage employment project which matches job seekers with employment opportunities identified by employers across a range of industries. Job seekers are provided with accredited and non-accredited training and assisted to obtain employment in grain harvesting, seafood and other industries experiencing labour shortages.