META, a collaborative network of advanced manufacturers, together with University of Technology, Sydney (UTS), has announced a set of industry recommendations to guide the adoption and scale of design led innovation (DLI).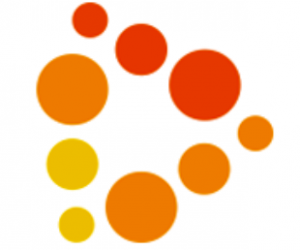 It includes 4 key recommendations which industry identified as initiatives that would help enhance business performance within the manufacturing sector and influence the mass-adoption of the concept.
The proposed set of recommendations follows the successful trial of a SME focused toolkit and scorecard delivered through the Design Thinking for Export & Competitiveness hub, which META devised in partnership with UTS to give Australian companies the tools and mindsets to transform their businesses, better understand global export markets and develop value-add products.
"The industry recommendations released in today's report demonstrate how Design Thinking can be adopted as a mainstream philosophy into today's manufacturing businesses," said Zoran Angelkovski, META Managing Director.
"Our competitiveness is measured strongly on our ability to create industrially designed products that represent the needs of today's market – Australian manufacturers have all the ingredients to succeed globally – however they need the right tools and know-how to approach export markets effectively."
Professor Sam Bucolo, an expert in DLI at the University of Technology, Sydney, said the program was designed for and should be led by Australian SMEs.
"Through the results we are releasing today, Australian SME's have had the opportunity to shape the way in which we communicate the value of DLI to the rest of the business community – making it mainstream."
The four industry recommendations that were identified to position DLI as a mainstream skillset which forms the industry scaling process for DLI nationally include:
1. DLI education and accreditation across all levels of professions 
a. Teaching the philosophy of DLI through accredited programs;
b. Creating an "army" of design-led champions across and within companies – from employees to the Board and Executive level;
c. Targeting entry-level education at schools, higher education and business;
2. Leveraging existing Government programs 
     a. Integrating the DLI methodology into Government led programs;
     b. Overlaying DLI into industry, education and innovation strategies across all levels of Government;
3. Creating a commonly-accepted DLI terminology
     a. Developing a common language, metrics for external promotion of the concept and tapping into the skills of mentors to create opportunities for sharing the DLI message;
b. Visual engagement of DLI in the workplace and upskilling of employees on the concepts of DLI;
4. Infrastructure and support for mentoring
a. Establish a past-users and "champions" group to build a national mentorship program to support new businesses adopting design led innovation;
b. Train the trainer programs to implement DLI concepts as mainstream business practices;
c. Engaging key leaders of companies through exposure to other businesses who are Government who are already gaining significant benefits from DLI.
For a summary of the industry recommendations released today click on the META Design Thinking for Export & Competitiveness hub http://meta.org.au/hub/design-thinking-for-export-competitiveness/
http://meta.org.au/announcement/australian-manufacturing-companies-identify-new-initiatives-to-assist-in-the-adoption-of-design-led-thinking/