The Middleby Corporation, a global leader in the foodservice equipment industry, has announced that it plans to acquire Goldstein Eswood, a commercial equipment manufacturer based in New South Wales, Australia.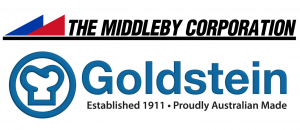 The Middleby Corporation develops, manufactures, markets and services a broad line of equipment used in the commercial food service, food processing, and residential kitchen equipment industries.
Goldstein manufactures ranges, ovens, griddles, fryers and warming equipment, as well as dishwashing equipment for the commercial kitchen.
"We are excited to add Goldstein and Eswood to our portfolio of leading brands. This acquisition significantly expands the Middleby manufacturing, sales and service capabilities in the Australian and New Zealand markets and enables us to better serve our customers, including the global restaurant chains," said Selim A. Bassoul, Chairman and CEO of The Middleby Corporation.
"We will continue to serve the local market with these brands, while we leverage their established sales and service offices for all Middleby brands."
According to the press release by The Middleby Corporation, Goldstein Eswood has offices in Victoria, Queensland, South Australia, Western Australia, Tasmania and New Zealand.
For more information about Goldstein Eswood, please visit www.goldsteineswood.com.au
For more information about The Middleby Corporation, please visit www.middleby.com