Newstead 2021, a group established to support the development of a vibrant, informed and sustainable community in the city of Newstead and its surroundings, has been awarded a $200,000 Andrews Labor Government grant to develop and implement a model for supplying the town's homes and businesses with 100% renewable energy from a community-scale grid.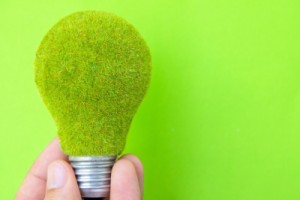 According to the media release by Premier Daniel Andrews, the model will incorporate community ownership and balance commercial viability with social equity through low prices and price protections for Newstead residents who are vulnerable to rising energy costs.
The group has explored a variety of options to find the best way to transit the city to 100% renewable energy and has already undertaken household energy assessments and retrofits, conducted feasibility studies into various renewable energy supply options and prepared a technical paper on Newstead becoming an energy self-sufficient micro-grid.
In the meantime, the Labor Government had been busy preparing the Victorian Renewable Energy Action Plan, which will outline a comprehensive set of measures to attract Victoria's share of the $36 billion of investment in renewable energy forecast to occur in Australia by 2020.
The Labor Government has also announced that work has already started on reviving renewable energy development in Victoria. Premier Andrews said the Government has already demonstrated its support for the wind energy industry by reducing the exclusion zone to one kilometre around wind farms, paving the way for more projects that will create jobs and generate investment.
In addition, he said the Government was creating a $20 million New Energy Jobs Fund, which will offer grants to companies and community groups developing renewable energy projects.
Minister for Energy and Resources, Lily D'Ambrosio said the Andrews Government initiative will spark further interest in communities across Victoria to transit to renewable energy sources.
"The Andrews Labor Government is working with the Newstead community to help them achieve their goal of moving to renewable energy," she said.
"By reducing reliance on coal-fired power and cutting their carbon footprint, Newstead residents will help to inspire others in regional Victoria and beyond to move to renewables. We are protecting our environment, supporting new industries and creating Victorian jobs."