The University of Western Sydney (UWS) is hosting a forum at the Bankstown City Library today where local manufacturing CEOs and MP's will develop strategies to secure the industry's future and look into the results of a recent USW research.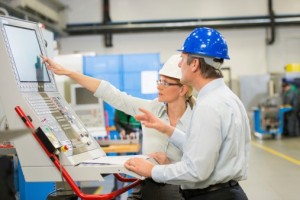 The Making Western Sydney Greater research, which the UWS conducted in partnership with accounting and advisory firm William Buck, St. George Bank and the Western Sydney Business Connection, has found that Western Sydney is the third largest economic region in Australia behind Sydney and Melbourne, producing 38% of the overall Sydney GRP annually.
It found that the local Small and Medium Enterprise (SME) manufacturing businesses are the engine room of growth in Greater Western Sydney (GWS), with profit and revenue expectations 6% ahead of budget.
The report, however, also revealed that the GWS region's manufacturing businesses have 0.0% anticipated growth for full time employment, with Large Businesses anticipating a reduction in full time employment of 1.7%.
These findings prompted the UWS and partners Bankstown City Council and Western Sydney Future Advanced Manufacturing to stage the Ideas Lab forum, with a specific goal of bridging the gap between university, community, industry and government by bringing major stakeholders together to genuinely discuss topical issues and forge a way to drive the industry forward.
The Ideas Lab: Organisational Capability in Advanced Manufacturing will also discuss new business models adopted by similar high cost environments, including the UK and the USA, with the aim to drive a renewed focus on the business skillset of advanced manufacturing management.
Professor Scott Holmes, Deputy Vice-Chancellor and Vice President (Research and Development), said changing the profile of manufacturing was crucial to Western Sydney, adding that the University was committed to helping the industry grow.
"Much research into the sustainability of manufacturing favours the adoption of advanced manufacturing models, changing the required skillset of management," Professor Holmes said.
"By bringing together the region's small, medium and large manufacturers into a collaborative and constructive forum, we can work together to address any gaps in management practice – working together to adopt international best practice strategies to overcome it."
The forum will be chaired by Chair Anthony Moss, CEO of Lead Your Industry Pty Ltd and will feature a number of distinguished guests and keynote speakers from various industry backgrounds.