Treasurer Joe Hockey has approved the sale of Australian construction company John Holland to CCCC International Holding Limited, a wholly-owned subsidiary of China Communications Construction Company (CCCC).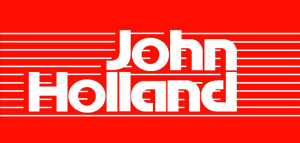 "The Government welcomes foreign investment where it is not contrary to our national interest," Mr Hockey said on granting the necessary Foreign Investment Review Board (FIRB) approval.
"Foreign investment has helped build Australia's economy and will continue to enhance the wellbeing of Australians by supporting economic growth and prosperity."
John Holland is a wholly owned subsidiary of Leighton Holdings Limited and one of Australia's leading engineering, contracting and services providers to the infrastructure, energy and resources and transport services sectors.
According to the company's press release, the takeover deal is worth approximately $1.15 billion.
CCCC is the fourth largest construction company in the world by revenue, with a presence in more than 80 countries.
The company has had its fair share of bad publicity in recent times, having been prohibited from participating in World Bank projects until 2017 for allegedly colluding in bidding for road projects in the Philippines in 2009.
However, Mr Hockey said the allegations were taken into account and a decision was made to proceed with the sale.
"I note there have been some media reports about CCCC in relation to a World Bank debarment in 2009. I have sought advice and action on these and other issues in relation to CCCC," he said.
"As a result, appropriate arrangements have been put in place to mitigate any concerns in relation to this issue and I am satisfied that this investment is not contrary to our national interest."