The Commonwealth-Victoria Offshore Petroleum Joint Authority has given the nod for offshore petroleum exploration of three areas in Commonwealth waters in the Gippsland and Otway basins in offshore Victoria.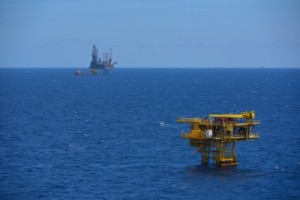 Speaking at the annual Australian Petroleum Production and Exploration Association (APPEA) conference in Melbourne, Minister for Industry and Science Ian Macfarlane said the Victorian and Australian Governments were working together to offer explorers "a mix of exploration opportunities".
"This year we have exciting frontier opportunities in the Otway and Gippsland Basins which are close to infrastructure and are well connected to Australia's east coast capital cities," Mr Macfarlane said.
Victorian Minister for Energy and Resources Lily D'Ambrosio said the release would provide "a timely boost for exploration off Victoria".
"The Gippsland Basin has a proud history and is world renowned for its production record. The Otway has also proven to be a gas rich basin," Ms D'Ambrosio said in a press release.