The Victorian Government has made changes to its procedures for applying for wind farm project approvals to drive renewable energy investment in the state.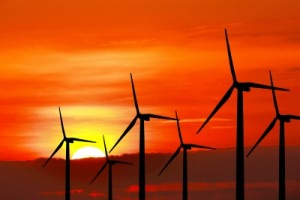 The changes will simplify applications for new wind farms in the state, encouraging investment and jobs growth in regional areas.
Minister for Planning, Richard Wynne, who under the new regulations will be responsible for assessing applications for entire wind farms and associated infrastructure, said the planning changes will cement Victoria's reputation as the country's best location for renewable energy investment.
"We have cut red tape to boost investment in clean energy, which will create more jobs for Victorians and grow our economy," he said.
"The Andrews Labor Government is sending a strong message to renewable energy investors that Victoria is the place to do business."
The Minister for Planning has been responsible for determining all new wind farm proposals since the Labor Government changed the broader planning rules in April.
Changes to planning rules for associated infrastructure – which will replace the previous Coalition Government's time-consuming, piecemeal approach – are a logical next step as part of the Government's commitment to encouraging renewable energy investment.
Minister for Energy and Resources Lily D'Ambrosio said the planning changes will streamline wind farm project approvals, adding that the Labor Government will continue to support community groups and businesses developing renewable energy projects through its $20 million New Energy Jobs Fund.
"Victoria is leading the way on renewable energy. We said we would restart the industry and this is another positive step forward," said Minister D'Ambrosio.