Last week, the Federal Government announced that six draft labels will be road tested across the country so that consumers can have a final say on country-of-origin labels. One of these labels is the well-known "Australian Made" kangaroo logo with a gauge.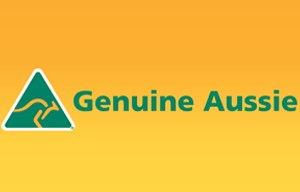 The Australian Made Campaign, the not-for-profit organisation that administers and promotes the kangaroo logo, called on consumers to "remember the roo" and back the symbol that has been backing Aussie industry and Aussie jobs for the past three decades.
Until a new symbol is chosen, the Australian Made, Australian Grown kangaroo logo will remain Australia's only registered country-of-origin certification trade mark for the full range of locally made and grown goods.
That is why the organisation is launching a national campaign this week to remind consumers how to spot genuine Aussie products and produce.
As part of the initiative, the Australian Made, Australian Grown kangaroo logo with the "genuine Aussie" tagline will be featured on billboards, shopping centre displays, print, radio and online advertisements all over Australia this season.
"The logo is a solution for shoppers who want to quickly and easily identify Aussie products and produce, and be assured that those goods meet certain standards. We hope this campaign will help prompt consumers to look for the logo at point-of-sale," Australian Made Campaign Chief Executive, Ian Harrison, said.
"It is evident that consumers are keen to back local industry and local jobs, but importantly, they are recognising the value in locally made and grown products and produce. Consumers that care about where their products have been made and grown should look for the green-and-gold kangaroo logo to be sure they're genuine Aussie."
Consumers can also connect with the logo through "all things genuinely Aussie" via the organisation's social media platforms and the hashtag #genuineAussie.
More detailed info is available at www.australianmade.com.au.